Introduction to Longevity Medicine
What you'll learn
The emerging discipline of longevity medicine.
The recent clinical efforts and applications in aging and longevity.
The role of aging in a variety of diseases.
The underlying mechanisms of aging and longevity.
The emerging science of aging clocks and deep aging clocks.
Geroprotectors and the potential longevity interventions.
The role of motivation and mindset in aging and longevity.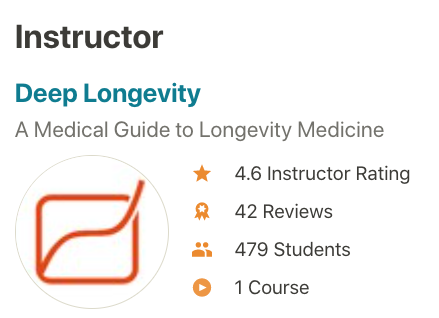 Sign up for Udemy's course here: https://www.udemy.com/course/introduction-to-longevity-medicine/
* Lonevity.Science or Maya have no affiliation with this course. We recommend it because it a resource we think readers of this site may enjoy.