In 1944 Polish candy factory owner Yisrael Kristal lost his wife and two children after the family was transported to Auschwitz concentration camp. Kristal survived, making it though the brutal 1945 death march. After the war he went back to his home town where he met fellow Hholocaust survivor Bat Sheva.  They married and began a new life together, The couple married, started a family, and opened a new candy factory in Haifa. Yisreal lived on to became the Guinness world record oldest Holocaust survivor in 2010, and lived to see his great grandchildren thrive in Israel. 
Throughout the most part of his long life, Yisrael enjoyed good health. He died surrounded by his extended family in 2017, just 5 days short of his 114th birthday. Kristal was a middle aged man when he lost everything, and in the seven decades that followed the war, he got to start a new life and live it fully.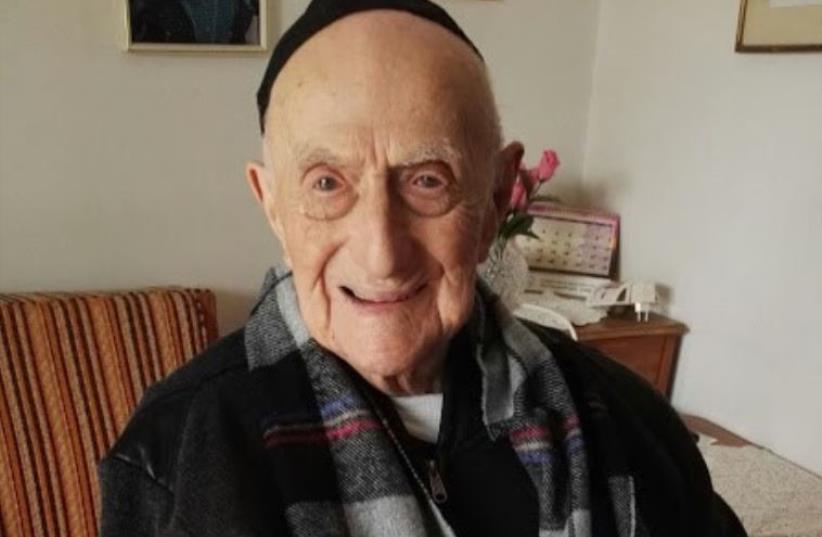 Living Longer But Not Healthier
Celebrating life with such healthy longevity is a rare individual achievement. Yet, as a species, we have made extraordinary improvement in the longevity stakes over the 150 years. During that time the average global lifespan has more than doubled.  A two-fold increase in longevity in a blink of an eye on the evolutionary time scale, is a remarkable human achievement. However, the extended human lifespan has brought with it some major adverse effects. Consequently, for most of us, an increase in lifespan iis not equal to an increase in healthspan. 
Credit: OurWorldInData.org
As we age, put chances of getting sick increase. In fact, the risk of suffering from such conditions as cardiovascular disease, cancer and Alzheimer's disease goes up exponentially with every year we add to our lives. Arthritis, osteoporosis, type 2 diabetes, and many other chronic diseases are all associated with aging. In 2020, more than half of Americans 65 and older are being treated for multiple chronic conditions. A typical chronic combination of conditions is diabetes together with high blood pressure and a heart condition. 
A 2011 study by the world economic forum projected that by the year 2030 the cost for treating chronic illness worldwide would exceed 47 trillion dollars. The rising cost of managing the ill health of old age is devastating and the impact on the quality of life of a chronically ill individual is immeasurable. 
Longer lives have come with a dire unintended downside. In extending lifespan we hoped for a commensurate better quality of life. Instead, it seems we have stretched our limits beyond sustainable biological longevity. As a result, ill health in old age, and the economic healthcare burden that can bring economies to their knees, is inevitable. 
Or is it? 
In this article series, we explore breakthroughs in longevity science and biotechnology that suggest it is time for us to rethink the notions that extended lifespan and health are mutually exclusive. As technology advances and we learn more about biological aging, there are more reasons to be optimistic that good health over most of a long life may be possible.
 Imminent even. 
Why Do We Get Sick When We Get Older?  
Longevity and health are an age old human desire. Every culture has its tales of longevity outliers. In the Bible, Methuselah lived to the ripe old age of 960, with many Bible patriarchs living well into the multiple centuries. Yet, for millions of years the average life span was between20 and 30 years. A few millennia ago it began to gradually climb until it reach into the early 40s in the second part of the 9th century.
The burning question driving scientists globally is, with the rare exception of centenarians, could the reason we get sick when we age be that in doubling lifespan we have broken some irrefutable law of biology?
What we do know is that risk of suffering from cardiovascular disease, cancer, Alzheimers, arthritis, osteoporosis, type 2 diabetes, and many other chronic conditions goes up as we get older. These illness are very different in nature from the infectious diseases that contribute to mortality in the early parts of life. 
Is There a Common Root Cause to the Diseases of Old Age? 
The answer, growing insights from longevity science tell us, is the process of biological aging. 
Gerontologists refer to it as senescence. Simply put, it is a gradual and ultimately fatal deterioration of function that results from accumulated damage in the body. This appears to be a deadly side effect of essential metabolic processes in a biological economy that from middle age on suffers from diminishing garbage disposal and repair resources. 
Think of this as biological operating expenses that rise exponentially from middle age until,l eventually, running the business of staying alive becomes unsustainable. In the past we didn't live much beyond middle age. 
Age related illnesses came along as we took evolution into our own hands and deliberately ventured humanity to new frontiers of longevity. 
Does that mean that ill health in old age is inevitable? Or can a biohealth hacking focus allow us to live longer AND healthier lives? In Part Two of this multi part series we search for answers.
For Part Two: Is Living a Long Healthy Life Luck of the Draw? CLICK HERE