At the age of 70, Joan MacDonald was at her doctor's office, when she was told that her health was deteriorating rapidly. She was on multiple medications for high blood pressure, high cholesterol, and acid reflux. Her doctor insisted on upping the dosages of her chronic medications, unless she made a drastic lifestyle change.
She couldn't remember the last time she'd really focused on her health, and she knew that if she wanted to make a change, it was now or never.
"Strength Training Helped Me Transform My Body in My 70s. Even though you can't turn back the clock, you can wind it up again."

Joan MacDonald
MacDonald began going on walks as her form of cardio, practicing yoga, and she even started weight lifting. "I remember picking up a 10-pound weight and thinking it felt really heavy," shares MacDonald. 
At the age 74, MacDonald has lost more than 30 pounds, and her doctors have given her a clean bill of health. Plus, she no longer needs to take all those medications for her blood pressure, acid reflux, and cholesterol.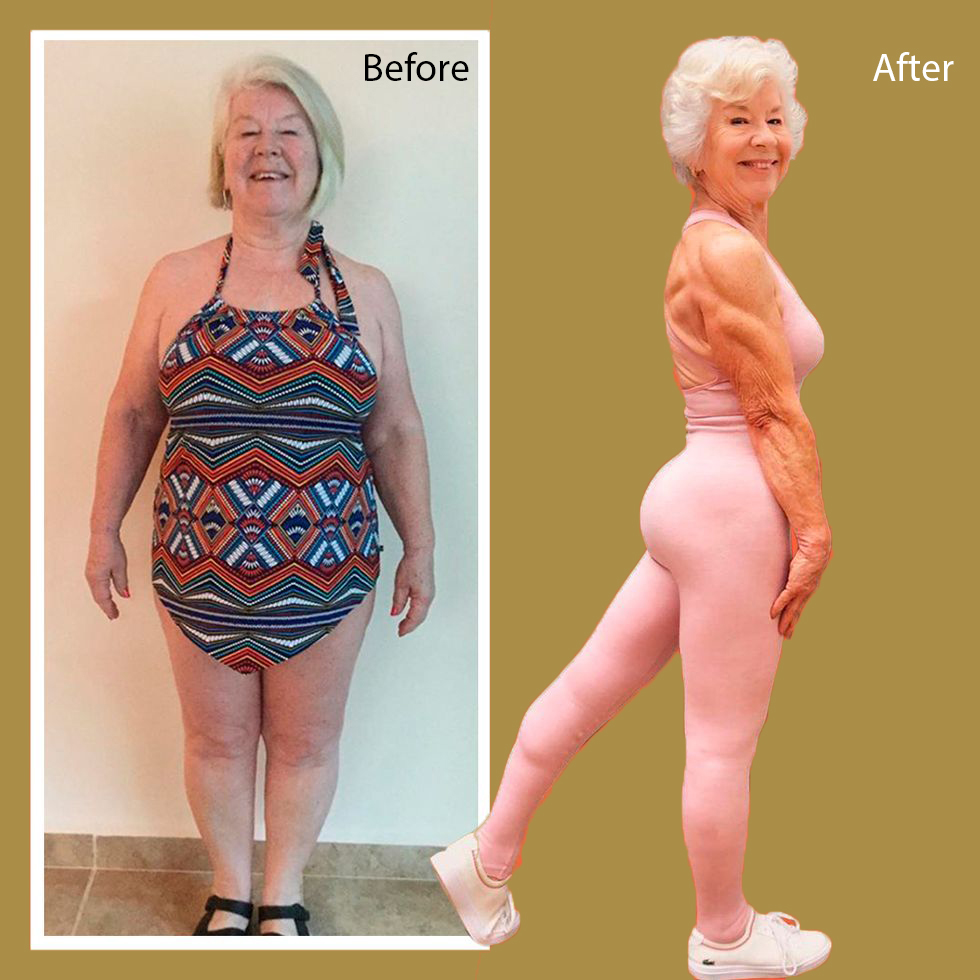 "I make sure to drink my first liter of water when I wake up, a collagen mix, Omega'3 Fatty Acids and Multi-Vitamins. I firmly believe in drinking plenty of water and taking some good, basic supplements. It makes a big difference if done daily, over time." 

Joan MacDonald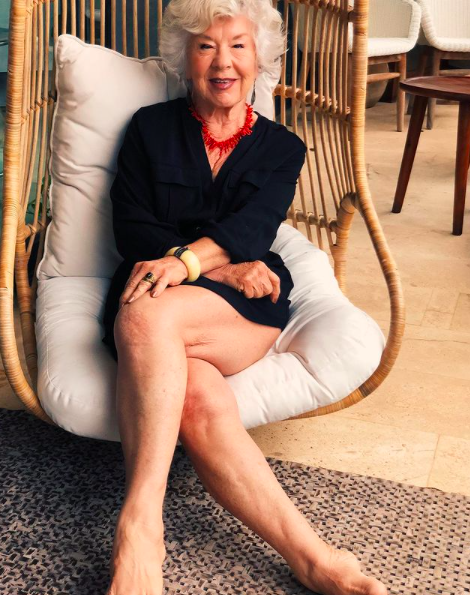 Today, MacDonald launched a 'Train With Joan' website where others can read about her journey. If there's any advice MacDonald has for older women who want to get into fitness, it's this: Age is just a number, and you don't always need to be "coddled" through workouts just because you're in your 70s.
'If I can do it, you can do it'

Joan Macdonald