The Ultimate Guide to Gratitude, appreciation-bio-hacking tools, and the effects of focusing on the blessings in our lives on our health.
Repetitive negative thoughts can kill us. Slowly but surely. The mechanism by which a thought pattern can cut our healthspan short so effectively is that thoughts evoke emotions. And emotions directly effect production of hormones. When we focus more on the negative things in life, we suffer over exposure to the stress hormone Cortisol. This leads to high blood pressure, poor sleep patterns, harmful coping habits, like overeating, and a host of other issues that are all, at the end of the day, health related.

On the upside, if our thoughts can kill, they can also heal! Shifting our negative thought patterns to focus on the good things in our lives can counteract the damage. In this article, we'll go over:
How we are biologically programmed with a negativity bias
How gratitude physically reprograms us for better health
Simple actions you can take today to extend your healthspan through gratitude
What is Negativity Bias?
Negativity bias is our natural, biological tendency to focus on negative factors around us. It is a survival mechanism that helped our ancient ancestors survive by anticipating danger before it happened. This survival mechanism required our ancestors to pay more attention to the bad things than the good things. They could afford for good things to come again later. However, if a threat caught them unaware, they might not live to try again [1].
In the modern-day, we do not have a saber tooth tiger lurking around the corner. Instead, we have a host of other uncertainties like the pandemic, novel viruses, toxic workplaces, uncertain economies, job instability, manipulative family members, divorce, heartbreak and other threats to our well-being. It often feels like we can not 'unplug' even for a moment or we will be caught unaware.
How Does Negativity Bias Affect Our Health?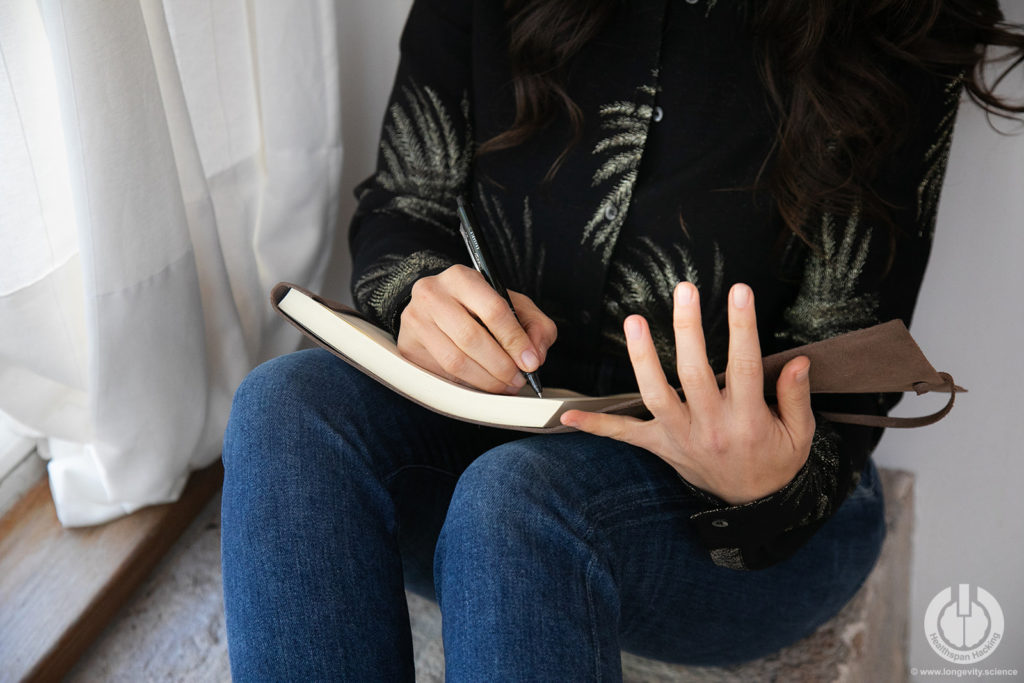 Negativity bias creates stress and anxiety. Short, brief doses can be good for the body, as it encourages us to do something about the source of the stress. However, our modern society produces severe and chronic levels of stress.
Here are a few troubling statistics about how stress directly affects your health [2]:
In a study by Everyday Health, over 33% of the respondents reported going to the doctor for stress-related health issues.
57% of respondents to another study reported they were paralyzed by stress.
Stress caused sleep deprivation in 66% of American workers in 2018.
Work-related stress causes 120,000 deaths yearly
Both women and men cope with stress through habits bad for our healthspan like drinking extra caffeine (37%), smoking (27%), overeating and snacking (46% women, 26% men), and illicit drugs (12% men and 2% women).
Why does stress cause health problems?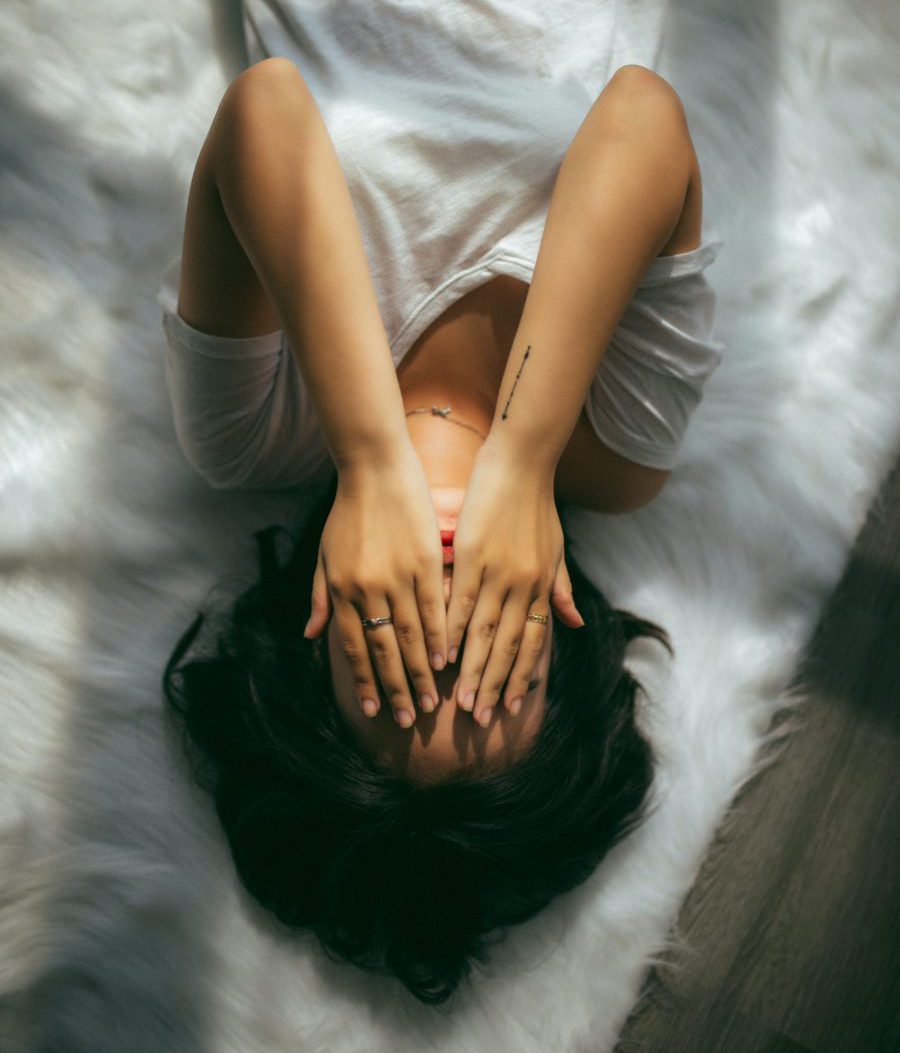 Our bodies are made to use stress as a short-term boost to help us overcome a threat. Chronic stress, however, leads to a lot of wear and tear on our bodies in the form of high blood pressure, fat-building cortisol, and fatigue. We also tend to let our healthy habits falter as we seek to cope with that stress. As a result, our quality of life and eventually our healthspan suffers.
Our bodies are made to use stress as a short-term boost to help us overcome a threat. Chronic stress, however, leads to a lot of wear and tear on our bodies in the form of high blood pressure, fat-building cortisol, and fatigue. We also tend to let our healthy habits falter as we seek to cope with that stress. As a result, our quality of life and eventually our healthspan suffers.
Luckily, the biological effects of stress, anxiety, and negativity can be counteracted without drugs or expensive treatments. We can change our thought processes by focusing on the things in our life that we are grateful for.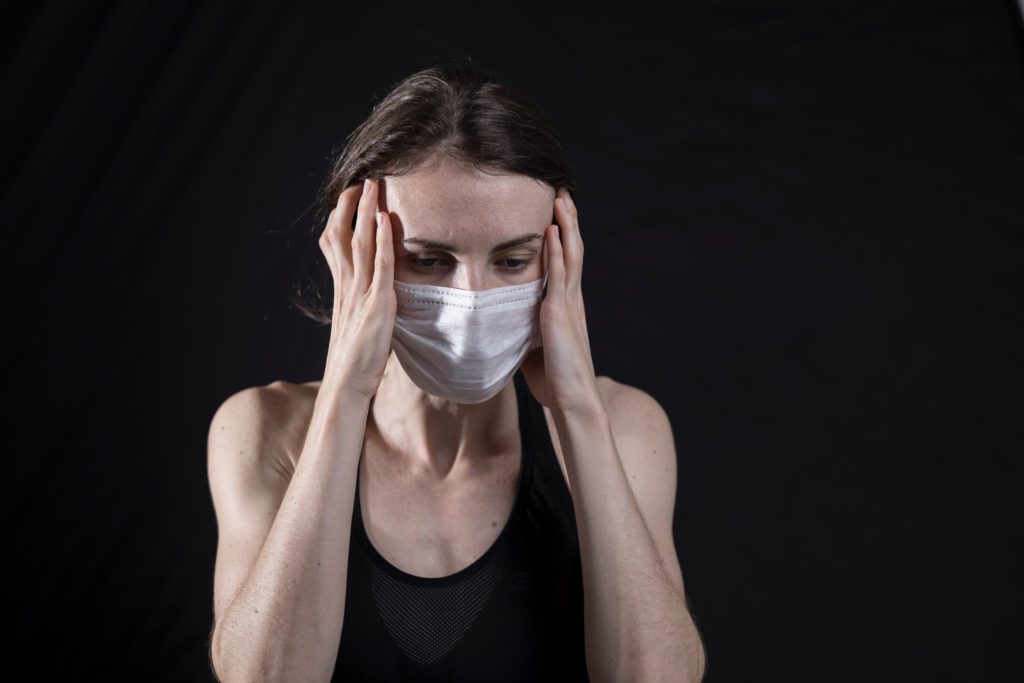 How Does Practicing Gratitude Overcome Negativity Bias?
What is Gratitude?
Gratitude is actively expressing our appreciation for what we have. Rather than focus on the stressors and uncertainties in life, we acknowledge there are good things in the world. We also acknowledge the gifts and benefits we have received from other people, circumstances, and higher powers [3].
What Does Gratitude Look Like?
Just like stress has physical symptoms like headaches, tightness in the chest, and tension, gratitude can be consciously felt. 
Jing Lee, founder of @pacificpause describes it as "…warmth in the body, a sense of grounded-ness, a slowing of the breath, spaciousness in the chest and heart, uncontrollable tears or an automatic smile. I know when I am experiencing gratitude because it's not just a concept in my head, I can feel it in my body. [4]"
How Does Gratitude Affect Health?
Breaking the stress of negative bias has profound effects on our healthspan:
Reduces stress and improves sleep quality, which helps build resilience [5][6][7][8].
People who regularly express gratitude have more grey brain matter [5]
Gratitude acts as a natural anti-depressant, and you can build the neural pathways to make the anti-depressive benefits permanent! [5][6][8]
Stops stress on the limbic system, which controls emotions, memory, and body functions. Activating the system with gratitude is reported to shorten recovery times and contribute to better feelings of well-being [5][7][8].
Gratitude releases dopamine, which helps regulate and reduce pain [5][6][8].
Gratitude dramatically reduces the stress hormone cortisol. This stress hormone is a big contributor to belly fat, high 'bad' cholesterol and blood pressure, and other health factors [5].
These are just the tip of the iceberg in how a change in how we view the world affects the condition of our health. 
Bio-Hacks to Practice Gratitude Today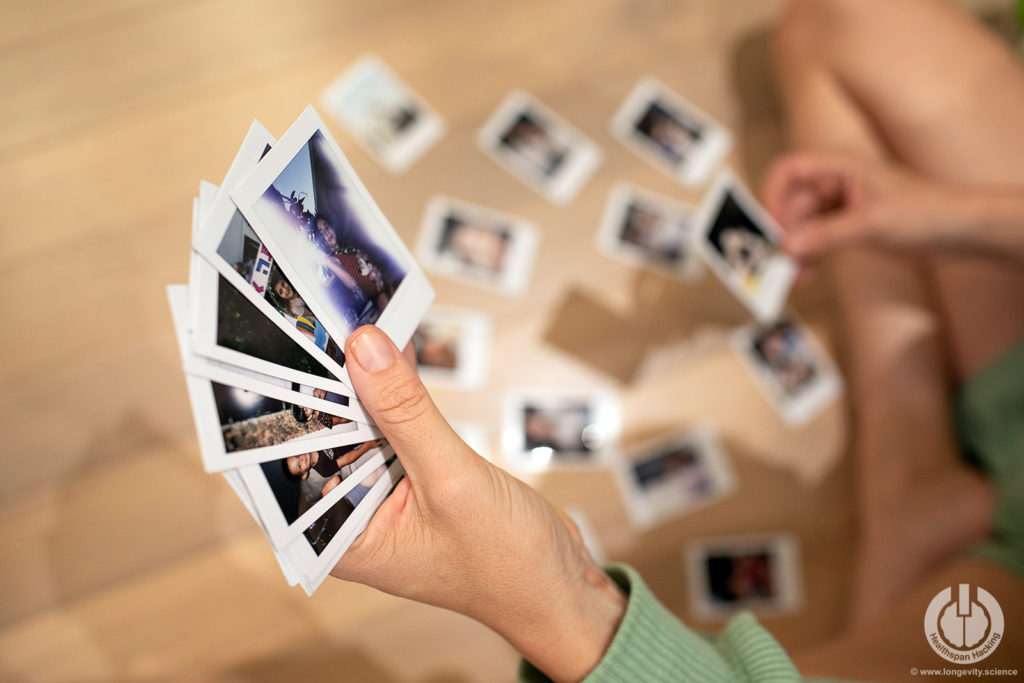 Practicing gratitude is an easy and inexpensive way to improve your healthspan. Here are a few tips and practices to try today!
Be Patient With Yourself
Gratitude is a process. It will not work its magic all at once, and you will find yourself sliding into old negative thought patterns at first. Like any habit or a new skill, it will take time to master. Be kind to yourself when you find yourself stressing over the negative things in life. The last think you want is to add that to your list of stressors. Take a deep breath, acknowledge yourself for the awareness, and gently course correct. Gratitude is a muscle that builds overtime.
Try Out Journaling
For most people, journaling all the positive things you experience can help bring on a more positive bias thought pattern. It is more than listing out the good things though- you need to reflect on them and allow yourself to feel that appreciation and calm of having good things in your life. 
Try listing out five things you are happy to have in your life in the morning. Record good memories after an event. End the day with a brief letter to yourself about something good about the day. This will help your mind keep on the lookout for good things to write down and distract yourself from some of the negative.
Write a Letter of Gratitude
Sit down and write to someone who has contributed to your day (or life) in a positive way. You do not have to send it unless you want to. Just the act of writing out the letter will be enough to evoke positive thoughts and emotions.
Gratitude Visit
Going a step further from a letter, visit someone who has had a positive effect in your life to express your gratitude face to face. Maybe treat them to their favorite tea or reminisce about a moment that they made a huge impact on you. This activity fulfills both a focus on positives in life and a social need to be around positive and supportive people.
Find a Gratitude Buddy
It could be a spouse, child, friend, or companion online. The goal is to check in daily and spend a minute or two sharing positive news and things you are grateful for.
Take a Walk
Mixing the practice of observing the beautiful and positive parts of your surroundings with the endorphins produced with light walking, cycling, or wheelchair travel can significantly improve your mood and feelings of well-being.
Meditation/Gratitude Ritual
Take a few minutes of your day to focus on the good things you are grateful for. Find a distraction-free area, put your phone on silent, close your eyes, and just focus on the good things in your life.
Volunteer
Assist at a homeless center, a soup kitchen, a children's hospital, or another good cause. Seeing the struggles of others and helping them in a small but meaningful way helps us put our own troubles and blessings into perspective!
An Attitude of Gratitude Extends Your Healthspan
Negative bias and the stress it produces is easy and inexpensive to counter. Live a longer, healthier, and more fulfilling life by focusing on the things you are grateful for. The psychological and physical benefits will greatly improve your healthspan!
---
Citations
[1] Hanson, Rick, Ph.D. (2021). Taking in the Good vs. The Negativity Bias. Retrieved 5 September 2021, from https://www.sfsu.edu/~holistic/documents/Spring_2014/GoodvsNeg_Bias.pdf
[2] Heckman, W. (2021). 42 Worrying Workplace Stress Statistics – The American Institute of Stress. Retrieved 5 September 2021, from https://www.stress.org/42-worrying-workplace-stress-statistics-2
[3] Gratitude Definition | What Is Gratitude. (2021). Retrieved 6 September 2021, from https://greatergood.berkeley.edu/topic/gratitude/definition
[4] Jing, L. (2021). What Gratitude Really Feels Like. Retrieved 6 September 2021, from https://thriveglobal.com/stories/what-gratitude-really-feels-like/
[5] The Neuroscience of Gratitude and How It Affects Anxiety & Grief. (2019). Retrieved 6 September 2021, from https://positivepsychology.com/neuroscience-of-gratitude/
[6] What Science Reveals About Gratitude's Impact on the Brain – Mindful. (2019). Retrieved 9 September 2021, from https://www.mindful.org/what-the-brain-reveals-about-gratitude/
[7] Your brain on gratitude: How a neuroscientist used his research to heal from grief. (2021). Retrieved 9 September 2021, from https://whyy.org/segments/your-brain-on-gratitude-how-a-neuroscientist-used-his-research-to-heal-from-grief/
[8] Why Gratitude Is Good. (2021). Retrieved 9 September 2021, from https://greatergood.berkeley.edu/article/item/why_gratitude_is_good